Proceeds from recital sponsorships help The Music Academy provide excellent instruction for students who need scholarships.
Be a part of something bigger! The ads sold in our recital programs help offset costs for students who otherwise would not be able to afford lessons.
Music provides a creative outlet for expression, connects people, builds discipline and self confidence. Impact a student's life today by purchasing an ad in our recital program or make a donation toward the instruments, books, materials, and instruction for a student!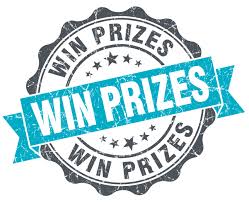 Become a Music Ambassador!
ALL students of The Music Academy are invited to participate in our annual Music Ambassador Competition!
The top three students who raise the most funds will be recognized at the end of their recital and receive the following awards:
1st Place - 2 months free lessons
2nd Place - 1 month free lessons
3rd Place - 2 weeks free lessons
All sponsorship information must be turned in to The Music Academy before Monday, April 29th. Any submissions after the 29th will be subject to a 10% price increase.
Information on sponsorship media and rates will be updated shortly.
For more information
Natalie Metzger
(386)438-5912
Natalie@TheMusicAcademyLakeCity.com